If I would have to name a number one issue people have with learning FEA, lack of time is definitely it.
Being an engineer usually calls for a lot of work during a week, so every other minute is precious. But there are a lot of myths about learning, and especially learning FEA that I would like to deal with here.
After all, lack of time in my case was usually an excuse (especially when diet was at stake!). If you are anything like me, there are few things I think you might want to read : )
Time is not an issue!
This is what I learned observing myself. I always consider myself to be very busy, but in fact, I'm usually just distracted. I do a lot of "stuff" but some of them are completely useless (like observing Linkedin feed etc.).
The best example is, that I have lots of FEA books and I try to read whenever I can. Usually, getting through 300+ pages of FEA stuff takes me a month or two. But recently I bought a 700+ pages fantasy book (and it wasn't even that good!). This one took me about a week! Sure, fantasy books are an easier read, but not that much I would say!
The difference is, that I really wanted to read fantasy, while I treated FEA book as less "attractive". Sure learning new things is awesome, but digging through all the complex stuff from books not as much!
In other words, when you think that something is fun – you will do it more often! This, in turn, is a thing I hate about how we teach engineering (especially FEA). Amount of complex math involved is astonishing! Sure all those things may be needed (or not!), but you can do it in a completely different way!
Making FEA fun!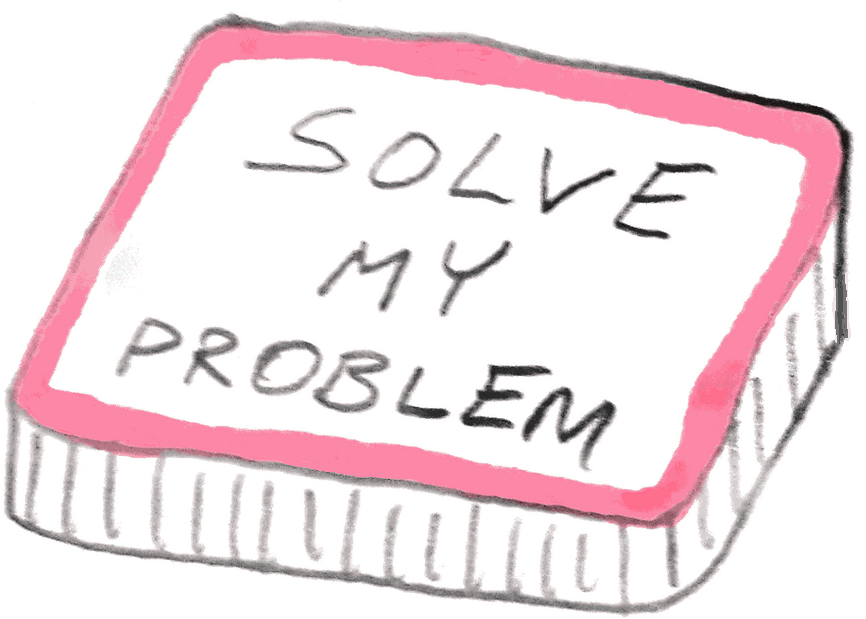 Let's face it – FEA is a tool. Like a calculator is. And you can ask your kid to learn how to use a calculator so it can quickly do the math. But instead you can do a project together, and the calculator will be just another tool that helps you to calculate the dimensions of a new birdhouse or whatever.
The same goes for FEA. Every time I read a book about stuff I won't apply directly (or at least make a post about them) after a while I forget what I knew. Ok, I will learn quicker next time, and there is an off-chance that I will remember something when I need it. But there is a so much better way!
Try to imagine some simple project. This can be anything really. If you look around you can find something interesting around your house! Then try to solve it in FEA from start to finish – and don't learn anything (especially math!) that does not help you to solve this particular case! This way you have a goal, and you will be searching only for things you need, rather than going through an entire freaking manual of FEA.
For instance, recently we did a small aluminum can experiment, and now we are making FEA calculations for it – just to see what will happen. This allowed us to learn few things about contact and convergence, and was a great fun at the same time!
This is also what I have in mind whenever I make a design for the example library here!
BTW office experiments are awesome:
Work in small stretches of time
I think you can easily admit that there is a lot going on in your life. But you have those 5-15 minute stretches you can use to do something. Before I realized that I usually browsed the internet or watch YouTube videos that gave me nothing. Now I carry a book with me everywhere I go, or I watch pre-selected stuff online. You would be surprised how much you can learn this way!
It might be super-hard for you to find those 30-60min a day when nobody disturbs you and you can just learn. So try not to search for that. Instead, focus on leveraging those few moments when you can read or watch something that moves you forward. This alone should help!
Get rid of distractions
This is something I struggle with for so long (and I still do!). Take a piece of paper and write down how much time it took you to do everything yesterday. You know something like:
What I did yesterday:

8h – sleep
1h – breakfast + getting kids to school
30min – getting to the office
6h – working (also, if you like, how much of it was actually work?)
1h – getting home and kids from school
1.5h – swimming pool with kids
etc…
You will most likely notice there is a "hole" in that what you did… A time that passed and you have no idea what happened. Usually, those are the small things that happen here and there.
Think about it – there is time to be "found" in your day, just as it is in mine!
I'm not a really big fan of social networks (nicely said for a blogger right?). I feel they simply "steal" my time. So I try not to use them, apart from posting stuff on the blog. This way I feel I have more time to do the stuff that actually matters to me.
It seems we are living in times when everything tries to fight for our attention. Attention is a resource and a precious one. I constantly try to fight for it, so I can direct it to stuff that matters. I think it's a good advice, regardless of your situation : )
Schedule!
It's much easier to learn if you schedule a specific time for that. This may not always be possible of course, but try to do that. I learned a lot i.e. when I was driving my kids to a rock-climbing class. It took 90min and was far enough that there was no point in driving back home. So instead of reading news or "waiting" I always took my laptop with me and I did FEA stuff there. In time I actually couldn't wait for the day with rock-climbing : )
Now I try to wake up before everyone else (that's 4.30 – 5.00) and this gives me the time to learn and do blog stuff. Sure, this is not "perfect", and starting was tough. But right now I sometimes wake up even without an alarm clock, and right now I'm sitting writing this and everyone else is still sleeping. If you manage to pull off something like that – it's well worth it ; )
What is your thing?
I wonder if you feel that you have problems with getting time to learn FEA. And if so, how do you solve them! I still struggle with this, so knowing your approach can help me and others! So please leave your thoughts in the comments below!
Jump start your FEA learning!
I have 2 different free courses on FEA. You can get them below (two at once might be an overkill, so maybe pick the one that interests you more or do them one by one : P). They shouldn't take you a lot of time – it's a good start : )