This came out in one of the discussions in FEA guild, and I figured I will expand on this idea. This will also be useful for me later (and if I convince you, it may be useful for you as well). Instead of having this discussion with every Customer, I can simply direct them here – so let's make this FUN : )
This topic is so important to me, that I actually used some content here that I originally wrote for my learning FEA course.
I must admit that understanding what I'm about to write about design rules don't make me happy. In fact, it's pissing me off, as it "damages" engineering quality everywhere. I guess this is as close to a rant as I will get here!
Codes / Standards / Regulations / Design rules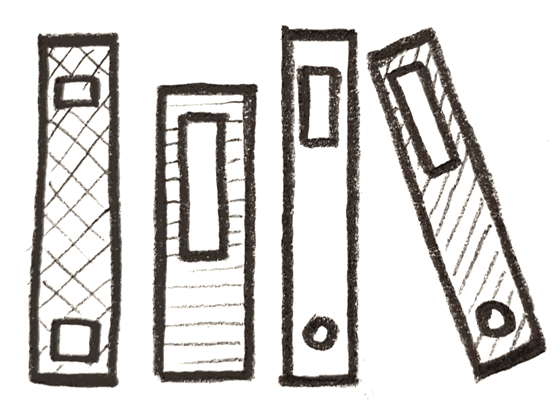 Without a doubt, there are a lot of different documents that guide design in general. Some of them are pretty useful, others not so much. I'm a civil engineer from Europe, so naturally, I know Eurocodes most. But I've used other codes as well while designing stuff on other continents and for different industries.
In general, I think you can divide "design rules documents" into two categories:
How to do stuff: The DNV-RP-C208 is a great example of this. After reading this you wouldn't necessarily know how to calculate a "real life" simply supported beam. What you would learn however is how to perform an analysis itself. What phenomena to consider etc. In other words it's more like a calculator manual than a set of equations to follow in order to calculate something. A really great read BTW!
When stuff is destroyed… according to this standard: In civil engineering, those are predominant types of documents (most Eurocodes for instance). They don't really tell you how to calculate stuff… or more precisely they vaguely tell you what they "expect" from your analysis, but not how to perform it. What you get instead is an awful lot of equations, tables and charts that "guide" you through the design. Most of those don't even require computing, as long as you know internal forces in the elements. In this category, I would also add standards that tell you how much loads you should apply and where. You know, something like "on this structure the wind load pressure is 1.36kPa… because we said so!".
I won't comment here on the rules that teach you "how to do stuff". I would say there is much fewer of them, and usually, they serve a purpose. Sure, some are worse and some are better, but in the worst case scenario, they won't be easy to understand. I will focus here on the design rules that tell you when you should consider stuff "destroyed". Usually, this is where the magic happens!
The goal behind the rules
Theoretically one could say that the goal is to represent physics phenomena as closely as possible. While this sounds "noble" such a statement is also a bit naive…
Defining a goal of the codes and writing them is in fact incredibly delicate, and difficult problem. If I would have to solve it… I would be pretty stressed. Sure, the idea is to allow people to follow the rules and design stuff safely. But what it exactly mean? Especially since there are things you have to assume, and things you absolutely can't:
Do not assume designer knows how to do it! Look, if you could assume that someone doing the design knows what he/she is doing then the code could only say "do it correctly". But you simply can't. Seeing how we teach at universities, knowing Dunning-Kruger effect and all that… you simply can't assume that people will do the stuff "right"! This means you need to protect yourself ("it's not me it's the stupid rules!") and them ("I had no idea such a thing exists!") from what the designers don't know.
The scope is limitless! Yea… the code is like a guide. It tells you how to calculate something. So basically it's like a "tutorial" of sorts, right? If that is the case, what would you put into a tutorial on how to design a "steel frame" to make it cover all possibilities? There is no answer! Regardless of your list accuracy, I'm certain that with enough time motivated engineer would find a thing you haven't covered. Simply because there is an infinite amount of things you may want to design. Not to mention how long a code would be that covers all of the possibilities… nobody would read that (let alone learned and used properly). This means that some problems are "left out" and others are only vaguely described.
Nobody knows! This is a great one. How to write a set of rules on how to design stuff when nobody knows how to design that! Sure, we do the design, based on experience (or even luck!) but how to codify that? It's a completely different ball game.
All of the above means, that certain "safety" should be applied in the design rules simply to take this all (and much more!) into account. Usually, people associate this safety with "safety factors". Of course, there is much more to it than that!
Have you ever considered how much "stuff" should really be on the floor to match the code-required load on the floor of your office? I think this can pretty surprise you!
The same goes for design criteria. A lot of standards still say that something is "destroyed" if the first point of the structure yields. This part is getting better (thanks to more commonly used nonlinear FEA), but still it's the case in many documents!
Where this leads?
Finally, we are getting to the point! The situation I've described leads to only one place – design according to the codes is extremely conservative. I'm willing to say that this is heavily on the side of the loads, but sometimes design criteria are extremely conservative as well.
One could say:

Why should I care?! This is an even field for everybody, and at least all of what we design is "safe"!
But sadly, this is not the case. The best analogy I can think of is the traffic rules. I admit that around here, we treat them more like a "traffic guidelines" (at best). I know that there are places on our beautiful planet where traffic rules are actually precisely followed. If that is the case at your place, you will have to find your own analogy!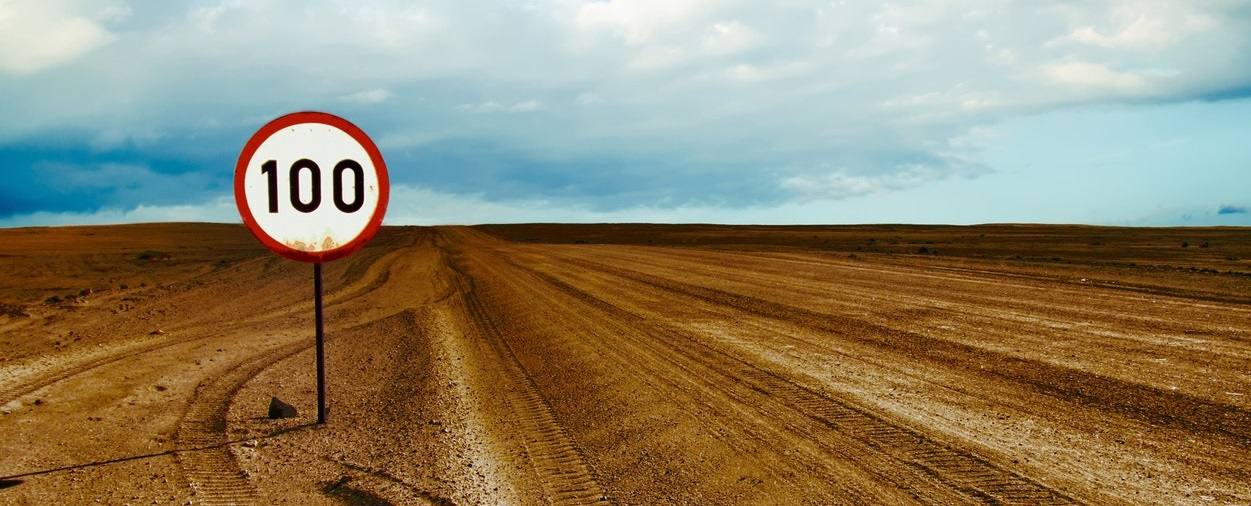 There are basically several possibilities for setting up the traffic rules. I think it is critical for an engineer to understand that. This is especially true when you are the one making choices or being responsible in the end:
Different rules policies:

Rules are reasonable – this is an ideal case. Think about it this way! If your country wouldn't overuse speed limits if you would saw one first thought would be: "this is important they rarely use those!". And you would simply follow the rules. Doing otherwise would be consiedered stupid… and indeed it would be.

Rules are stupid, there is heavy control – This is a tricky situation! You know that speed limitations are idiotic, and that everybody could easily and safely drive faster… but just as if you speed above the limit you will get a ticket (and some potential trouble). Then grittingly you would have to obey, out of fear of punishemnt.

Rules are stupid, there is no control – Sadly, this is a rather common occurence (both in traffic rules and in engineering). If rules are stupid, and you cannot get "caught" by not following them… you will simply ignore them. Ok, maybe you won't… but a lot of others will. And this is a huge issue!
Ok, let's get back to engineering for now : )
Usually, nobody argues with nicely written and reasonable codes. I'm certain there are such codes. But I cannot honestly say that about Eurocodes for instance. Don't get me wrong they pushed stuff in the right direction, but the safety levels are absurd here and there.
So people try to avoid unreasonable codes. If there is heavy control the problem is somehow "contained". Simply because people do not want to get in trouble. Problems start if there is no or little control (in most countries this is how I would describe it!). This means people get "lazy in design" ignoring stuff difficult to calculate… since there are safety factors anyway. And this is how they do quick and cheap work spoiling the market for those who would rather check all anyway. And even if you find a Customer willing to pay extra for all the checks… they won't be satisfied with your work! Simply because the design of those people who design ignoring certain rules will be "more economical"!
I get the feeling that in many cases "experience" in engineering in many fields simply means you know which rules you can safely ignore…
A bad design story, or how to become an idiot
This is a story that actually happened to me, and this made me realize the point I'm making here. I was hired to optimize a typical structure that was manufactured and sold by my Customer for 20 years. They simply decided that it's time to "upgrade" their design, and reduce the weight of the structure. So the called me in to do FEA design for them.
It took my team 2 months to finish the design, as there were a lot of things to check. In the end, I took our report, and went to the Customer saying:
The structure you are manufacturing is way to weak! There is nothing you can optimize – in fact you need to strenghten it immediately as most things are at 150% capacity!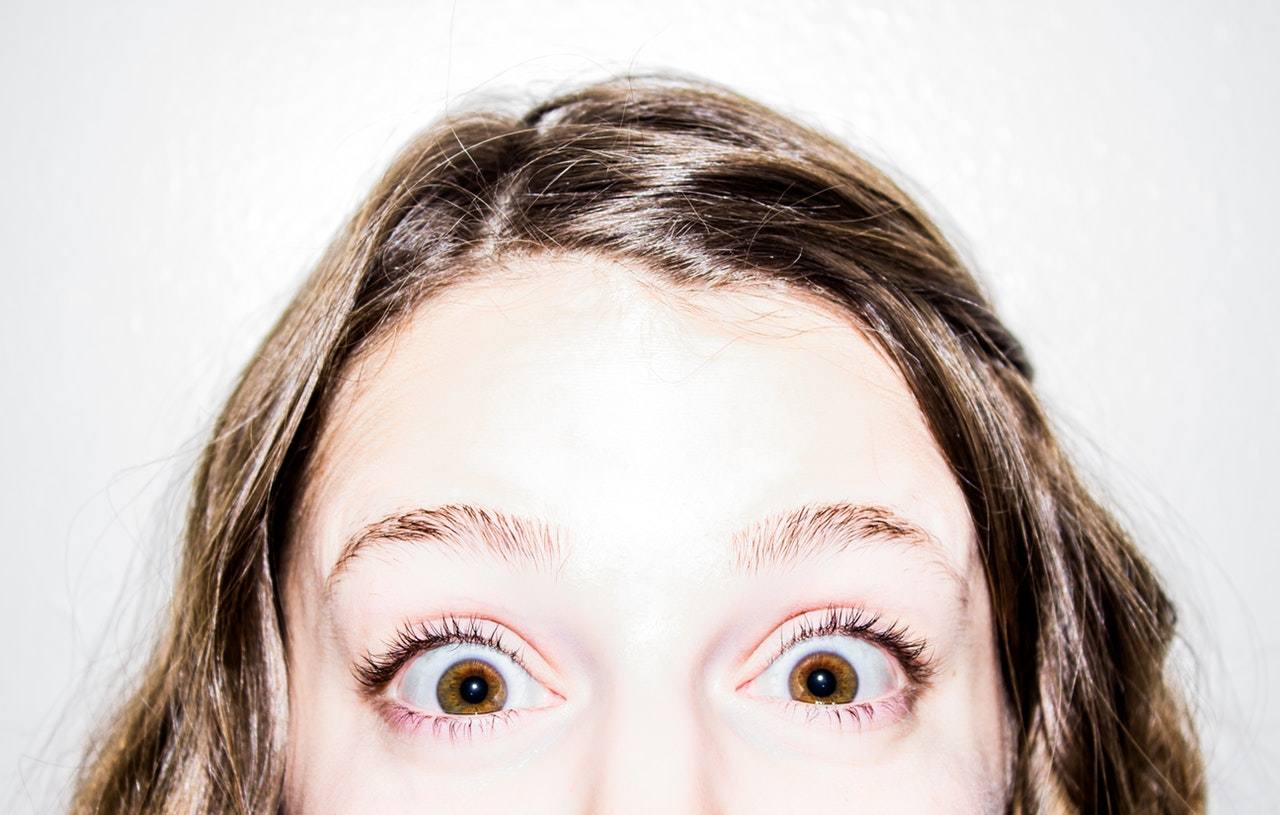 They were somewhere between shock and thinking that I'm an idiot.
Note, that I did use nonlinear FEA in that design in a field that perfectly fitted my entire scientific career. Thanks to all the research I did in this very specific niche I was one of the very few people that were able to actually perform something like that in my beautiful country. I was absolutely certain they couldn't get "better" results, and whatever design they had must have shown worse outcomes!
And my customer said:
Dude… we are doing those structures for more than 20 years. We never had any troubles!
So I politely asked them to show me their design so I can point out the errors (it was impossible to prove that this thing was working). And they said that they never designed it (!). They simply manufactured some prototypes, did some testing and started with manufacturing.
I asked how do they check if they are in compliance with current codes. They said they don't care!
I was speechless…
But after a few years, I have grown to realize that they may have been right about the whole deal. I mean, if you do something for 20 years and it works… doesn't it mean that it works? The fact that the codes have shown it doesn't work doesn't mean that the structure will fail. It may mean that the code procedure underestimated strength (but we can actually calculate stuff pretty precisely with FEA nowadays). The only other possibility is that the loads were greatly overestimated, right?
The idiot in the room
The conclusion is something I write with a great sadness. Not only because it shouldn't be so, but also because it is bad for my business.
Whenever I go to the first meeting with a potential Customer I always say to them that there are 2 orders: mother physics and codes. The fact that your structure doesn't meet code criteria does not mean failure. Most likely by a long run. I had helped strengthen a design that was 600% above capacity, a tornado came nearby… and still, nothing happened!
But someone will have to take on the blame for not meeting code criteria… because the fact that something did not fail yet is not a sufficient proof that it won't fail later!
In the beginning, each Company says that they want all the codes criteria met. A typical: we have done it for so many years with no issues, it must comply with the rules.
Then I come to them and point out all the criteria they don't meet. And of course, they try to defend their product against "stupid rules". So a few years back I was defending "my design" and by association the code criteria as well. And I was even thinking that those idiots argue against written documents.
Now I'm wiser. When such "argumens" start I know that there is an idiot in the room. But I also know it might just as well be me arguing for stupid rules.
Difficult choice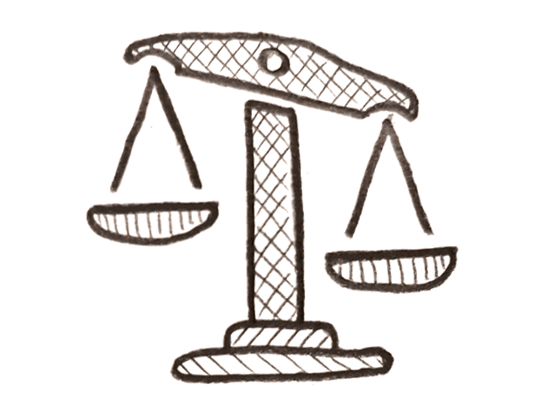 This is where we draw the conclusions. Sadly, but at least from time to time, you will have to make a choice:
You will be able to argue for rules you might even not believe in. Potentially losing the Customer, since they won't be happy with your design (compared to competitors that just ignore stuff).
Equally well you could just ignore the rules… but if something goes south blame will be most likely on you. After all, you didn't follow the code rules in your design.
I know people that have to make such decisions literally every design. This is a very stressful job. This is why I try to do "more difficult" stuff where there are no codes! This way I can use my own instincts as a guide, and I set all the rules for the design. This is also why FEA is so great!
This is also, why so many structures around you don't fulfill all the code criteria… and yet nothing happens!
This has, however, a serious long-term effect that worries or even scares me:
The longer this last, and the more conservative rules get… the more they will get ignored.

This means that the "quality" of engineering design will drop even more, and we simply will move back in understanding stuff. After all, if the safety is around 10x times you can more or less "guess the structure" witout a single check! And you may just as well get on top with that.

This also means that everyday you will compete on the market with people that won't check even half of the things you want to check in your design… they will always be able to do their work cheaper! Convincing Customers to pay "extra" for a "proper design" is tricky… especially since not a lot of things actually fail (regardless of how they were designed)!

Technically the remedy is in several high-level structural failures. But somehow they still don't happen…
What can we do about it?
Well, not much really. Unless you are involved in the creation of the design rules, you are on the receiving end of the problem. Not to mention that if I would have "total power" over all the rules… I'm not sure if I would come up with a solution.
Actually, I doubt that.
It would require "reasonable" rules but also a "brutal way" of enforcing them on all people. Reasonable rules can be made, but enforcing them is far from possible I think.
And what do you think about this whole deal? Let me know in the comments – this is something that bugs me for years now! I would love to discuss this with other people.
Also, if you happen to be in such a place, I kind of know the solution to that. There are others I'm sure, but this is the one I found and tested! Learn FEA! This way, you can solve problems that are not so strictly codified, and this alone will solve the problem for you. Sure, this requires knowledge, and maybe even constant learning but trust me… it's well worth it in the end!
If you want to learn FEA, you can check my premium online course, or sign up for a free course below: